Brace yourselves, April fools are coming! It's the time of the year when spring begins, flowers start growing, sun starts shining, and people are in good spirits. So let's take advantage of these few factors, be creative and have a laugh with our foreign friends around the world!
Poisson d'avril
In France, when you fool someone on April 1st, you'll have to say "Poisson d'avril!" (literally: April fish) when ending the joke. There is also a childish tradition -that not only children keep doing- which consists in sticking discreetly a paper fish on someone's back, and letting them realize by themselves. And yes, even adults take part in these juvenile jokes. You can be sure that in a friendly workplace, you'll have one of your colleagues pranked during the day. Though I would recommend not to stick anything on your boss's back..!
Pesce d'aprile
The Italian April fools' day is very similar to the French one, in content and in style. They also talk about April fish and like sticking fish paper in people's backs. See, France and Italy do not only share their good knowledge of wine and cheese, they seem to share the same sense of humor too. You can't be good at everything!
¡ Inocente !
If you are leaving in a Spanish speaking country, you might be disappointed. Why? Because there is no such thing as April fool's day on April 1st. But, lucky you, if you are a comic one and want to prank your Spanish speaking friends, December 28th is there for you! It is called "el día de los Santos Inocentes" (The innocents' day) and it is quite similar to our good old April fools' day. The tradition comes from the bible, when King Herod ordered the killing of all babys under 2 in Bethlehem, because he wanted baby Jesus dead. But Mary and Joseph had took him away, and Herod made a fool of himself. I agree, it is not very funny, but "es lo que hay!" (it is what it is).
Dia da mentira

In Portugal and Brazil, April fools' Day takes place on April 1st and is commonly known as "Dia da mentira" (lie's Day), during which the medias generally invent a false but credible news, and reveal the truth at the end of the day. In Portugal, there is also another version of the April fools' Day, which takes place on the two days prior to Lent, during which the Portuguese throw flour at their unsuspecting friends. These Portuguese seem quite humorous!
Aprilsnar
Danish people also take part in these jokes, and they do not have one but two days dedicated to fooling their family and friends. Indeed, they celebrate it on April 1st and on May 1st as well, and as in Portugal, even the medias take part in the game!
Hunt the gowk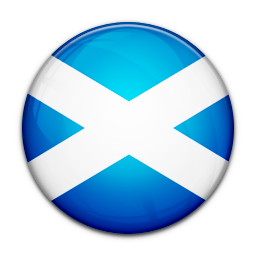 Do you want to make the fun last a little longer? Then go to Scotland for a longest version of April fools' Day! Indeed, it takes place on April 1st and 2nd. The first day is dedicated to pranking people (the gowks, which means foolish people), and on the second day you have to stick a paper tail on their back, that way people will know who are the gowks and who are not!
Πρωταπριλιά
"Protosaprilis" (April 1st), is the Greek equivalent. It is very similar to the others, except you'll just have to prank people, there's no sticking things on their back..!